I am Microsoft MVP... again (2023-2024)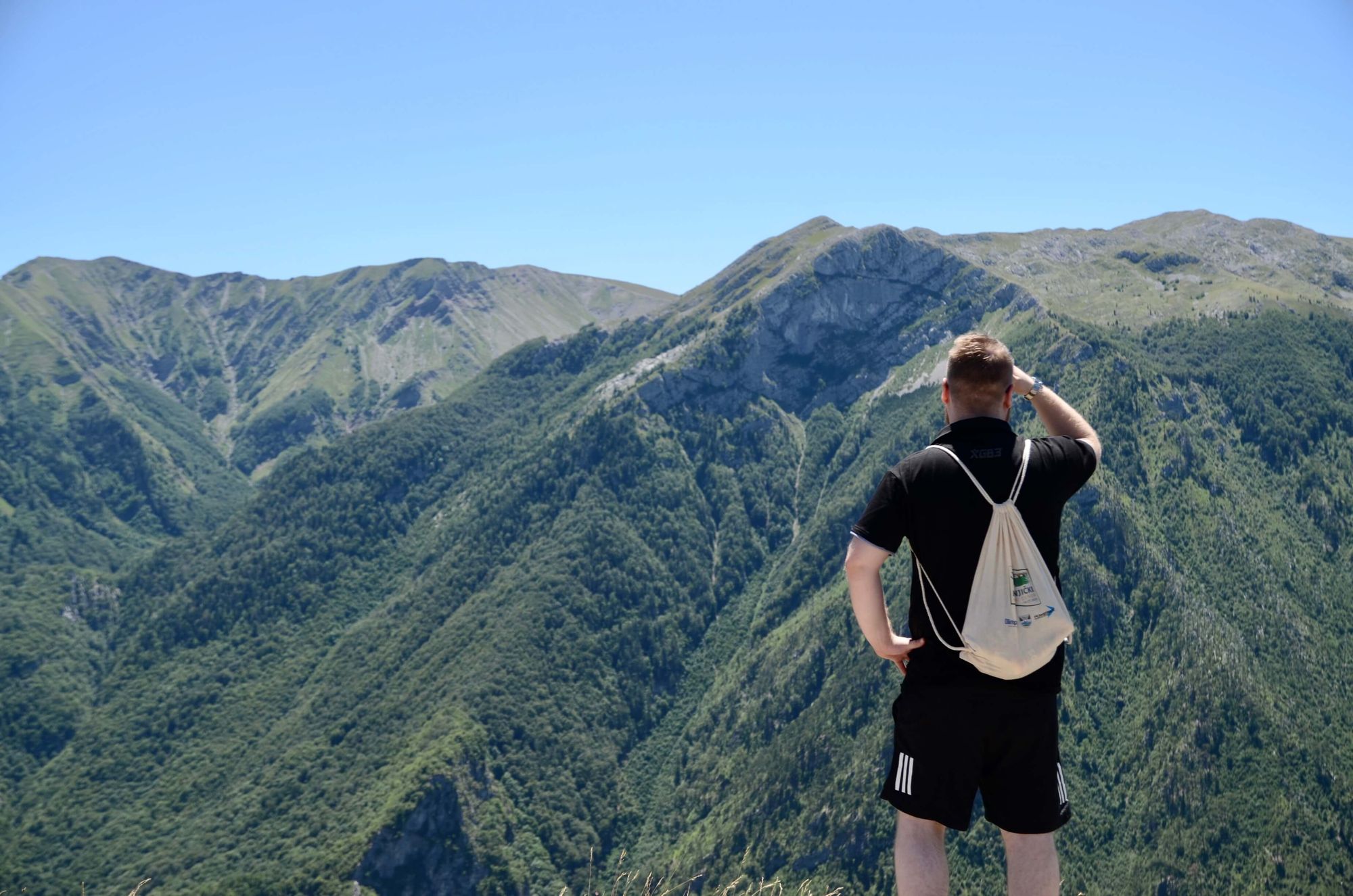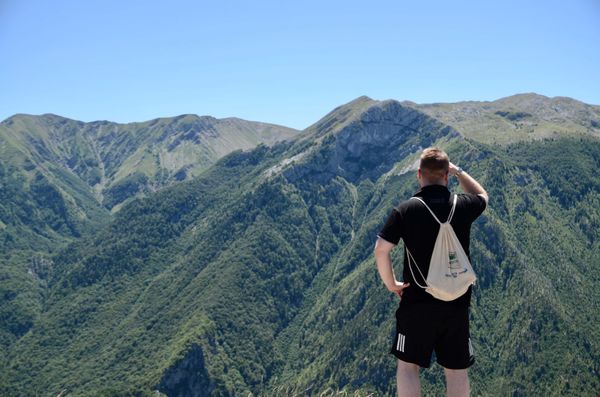 It is the beginning of July, a very special day for every Microsoft MVP in this world. On this day most MVPs are waiting for results and an official email that will tell them if they are going to be awarded as Microsoft MVP for another (next) year.
My email arrived yesterday afternoon and I am very happy about it. At the time of writing this blog I am in Sarajevo, relaxing and preparing the materials for the C# course which I am delivering these days.
MVP award is something special for me, looking back when I received an award for the first time I wrote this on my facebook post:
With or without this award I would do the same and that is to share the knowledge with the community whenever I can.
And I stand behind these words 100%! I am very honored and thrilled that I've been awarded Microsoft MVP (again). For me, this is such a huge pleasure to be a part of this great community.
They said that it is not about the destination, it is about the journey and I completely agree with that, and this (my) journey surely continues with all the activities in my community.
To take a look at the last year, .NET MAUI was GA available and I was prepared to deliver a couple of sessions about it.
I delivered the talk about .NET MAUI at different meetups and conferences like:
MS Community BiH Meetups
Developer Week (DWX)
NTK Conference
Advanced Technology Days
MS Community BiH Conference
NetWork Conference
European Cloud Summit
KulenDayz
In the March this year I also continued to write at InfoQ and most of my articles were about .NET and so I am covering dotnet that pretty much both online and offline. The plan is also to be more active here on my blog so stay tuned.
Also, I delivered a couple of training courses at local education institutions and companies and contributed to a couple of open-source projects.
From the last year I am one of the MS Community BiH Meetup organizers so I am focusing more on that area as well. Still planning to develiver couple of Dev-oriented meetups in the Sarajevo area each year.

Quote from last years blog post:
I will do my best to keep adding those discs to the MVP award statue as far as I have energy and the time... or until I get that blue badge... one day.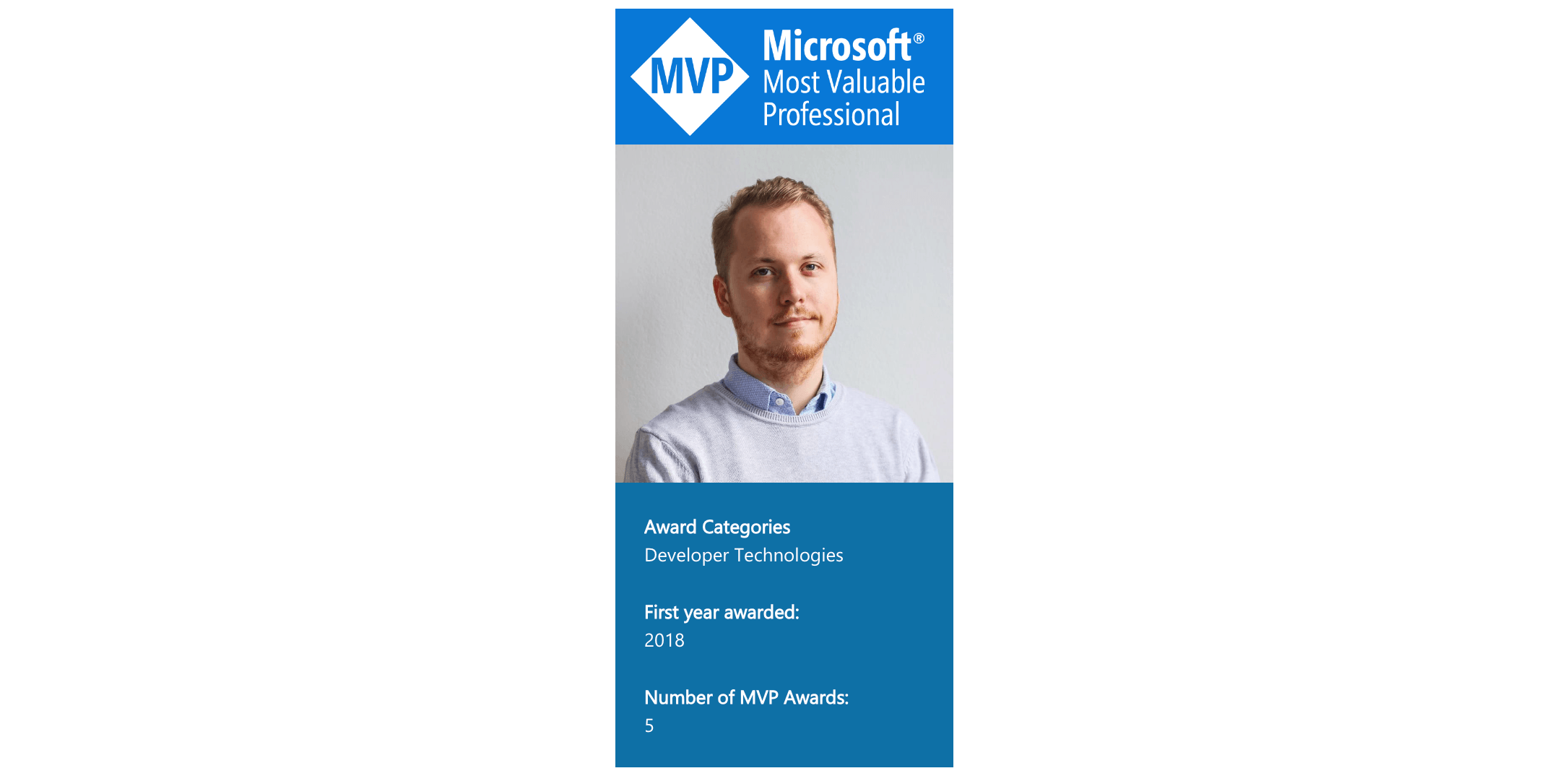 As always... I thank God ❤️, my parents and brother, my dear colleagues, and my friends from this great community... thank you for all the support and help.
Here is the MVP kit from last year, until the 2023 award arrives.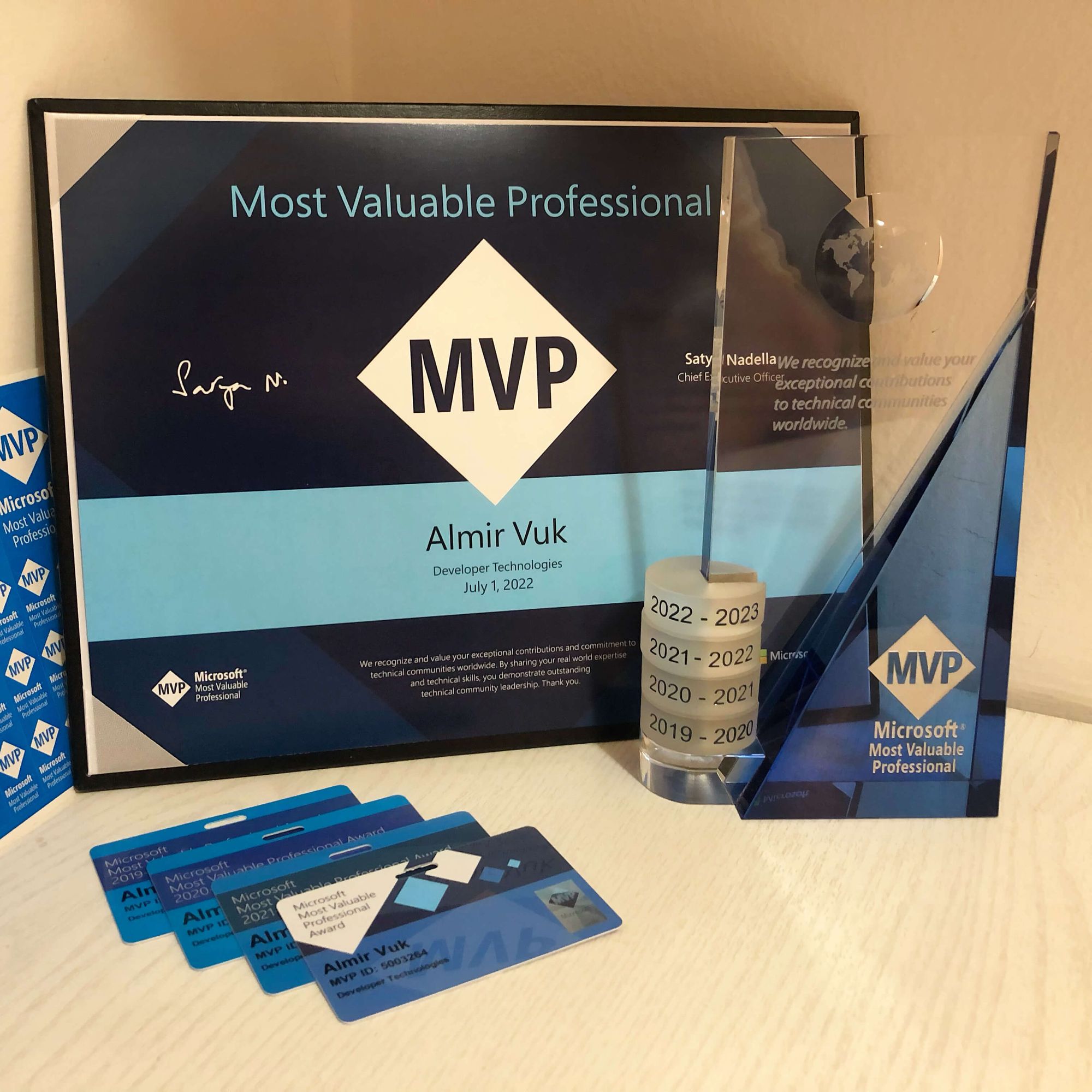 You can find more info about Microsoft MVP Award here, and you can see my public profile and all the activities here.

Wish you all the best and wishing you lots of luck with coding! 👋